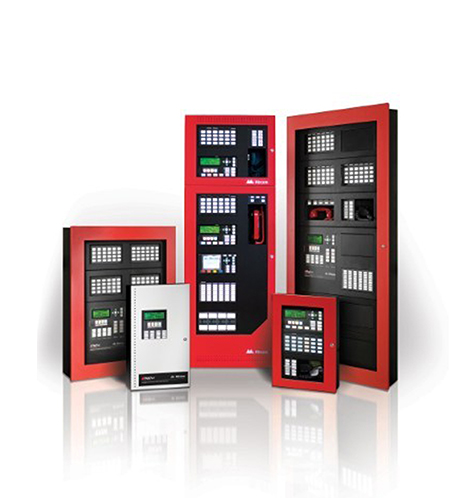 Flex net
Product Description
FleX-Net V12 supports Advanced Protocol (AP), which is a high speed communication protocol that greatly increases the speed of communication between the intelligent devices. 159 Sensors & 159 Modules can now be placed on a single SLC Loop.
Mircom's FleX-Net™ Series network fire alarm control panels offer modular components to meet a wide variety of applications.
Designed for peer-to-peer network communications, the FleX-Net Series allows for a maximum of 63 nodes, while providing reliability, flexibility and expandability.
FIRE CO DETECTOR
FleX-Net V12 also supports the COSAP FireCO Detector and APB200 Series Sounder bases.
520HZ UPDATE
The QAA Series amplifiers have been listed as compatible for 520Hz low frequency operation with select System Sensor and Gentex speakers and speaker/strobes. For the complete list of compatible speakers for use with the QAA Series amplifiers, please refer to the attached LT-1023 Device Compatibility Guide.

A selection of the most popular new features in FleX-Net V12 intelligent fire alarm systems are as follows:
•    Supports AP Protocol
•    159 Sensors & 159 Module Addresses per SLC Loop
•    Supports Fire CO Detector (COSAP)
•    OpenGN Software Package
•    Multiple configurations stored on a single node and on-the-fly configuration swap which means no down time or fire watch required when uploading new programs
•    New device support for PINNACLE, COPTIR, ACCLIMATE, 4-20mA module all from System Sensor
•    2-Wire Fully Digital Audio Network
•    Ethernet Port Active for Remote Diagnostics, Web-Server, and Graphics Integration
•    Enhanced speaker circuit synchronization capabilities
•    UL & NYC Fire Department listed for releasing using the FR-320NETK panel
Related Products