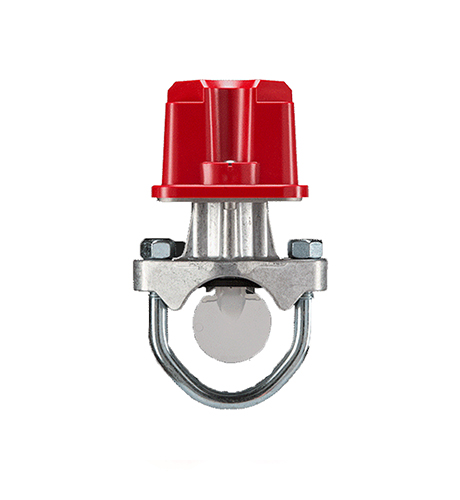 FLOW SWITCH
Product Description
Water flow Switch Description
The water flow switch is a mechanical/electrical assembly.
As it only detects the water flowing in the pipes, the water flow switch does not turn on or off the water. It just sets off the alarms by activating electrical switches.
To detect the water's movement, the assembly has a paddle across the inside of the pipe. When water starts moving in the pipe, it pushes on the paddle. The paddle is on a lever that, when the water has pushed aside the paddle, allows a pair of switches to activate, after a time delay.
Specifications
Static pressure rating

450 PSI*

Triggering Threshold Bandwidth (Flow Rate)

4-10 GPM

Maximum Surge

18 Feet Per Second(FPS)

Compatible pipe

Steel water pipe, schedule 10 through 40

Contact Ratings

Two sets of SPDT (Form C)

10.0A, ½ HP @125/250 VAC

2.5 A @ 6/12/24 VDC

Conduit Entrances

Two openings for ½" conduit. One open, one knock-out type

Operating Temperature Range

32°F to 120°F (0°C to 49°C)

Enclosure Rating*

NEMA 4 – suitable for indoor/outdoor use

Cover Tamper Switch

Standard with ULC models

Optional for UL models, part no.546-7000
Related Products