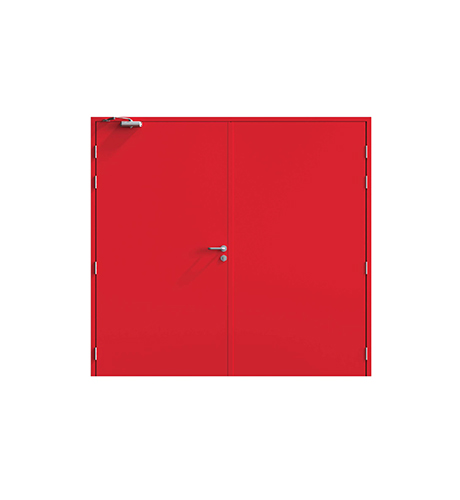 Double leaf door
Product Description
Fire doors are an integral part of the safety system in all public and commercial buildings. During everyday use, a fire door seem just like any other door. But when a fire occurs, fire door take on a new level of importance, and they must perform their primary purpose: to prevent fire from spreading to the remainder of a building and to protect the lives of all occupants.

•    Serve as a regular door at all times.
•    Provide ready egress during a fire
•    Prevent the fire from spreading throughout the building
•    Protect life and property.
Fire rated doors are designed to protect property and life in the event of fire. For this, the door must serve as a fire and smoke barrier. Studies have shown that more people have lost their lives due to smoke asphyxiation than free.
Designed to meet the life safety requirements in various types of buildings and structures, FIREX fire rated door help compartmentalize and contain the spread of fire. These doors complement existing passive firefighting systems. These doors also meet all stipulated international, national and regional fire safety standards.
Related Products