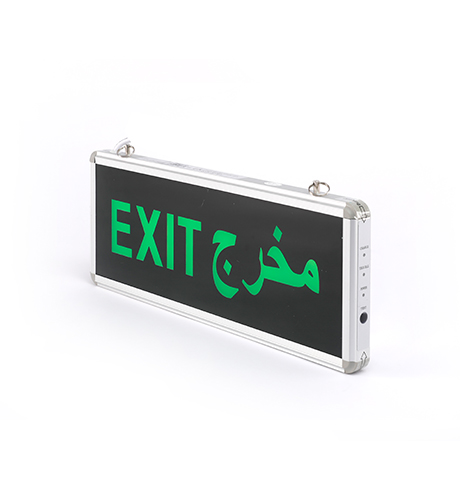 Hanging Exit light
Product Description
The Exit light model a surface & ceiling mount emergency exit luminaire, is based on LED technology. The luminaire's streamlined design enables stylish and coordinated lighting solutions which blend into the surroundings is well-suited for maintained emergency exit luminaires located in dry areas. The luminaire has a protection rating of IP 20.  LED with lifespan 20,000 burning hours LED surface mount emergency exit light.
Using surface mount technology LED
High durability & reliability
Low heat & Low maintenance
Low power consumption
No "black ends"
Snap-on T2 SMT LED lamp for easy replacement.
Specifications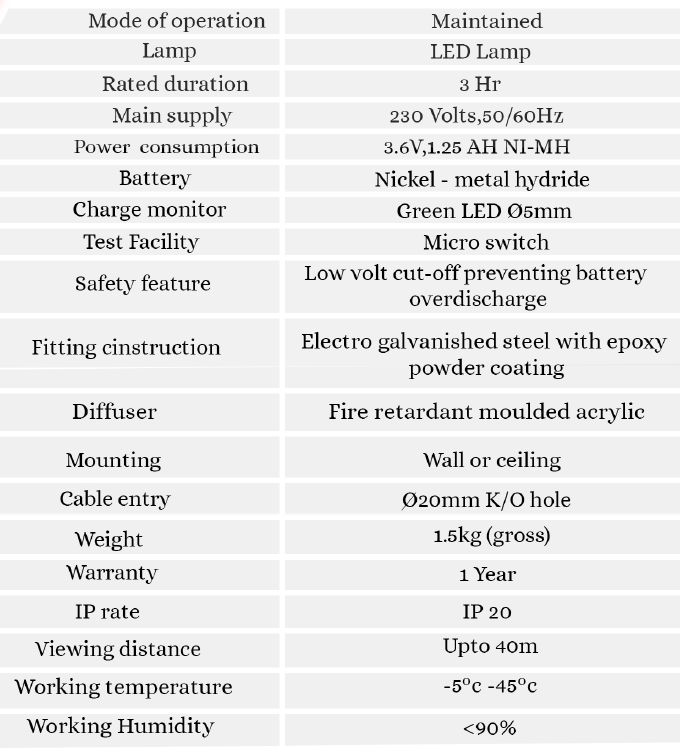 Related Products